5 SaaS Growth Strategies to Scale Your Business Quickly
06 Oct 2023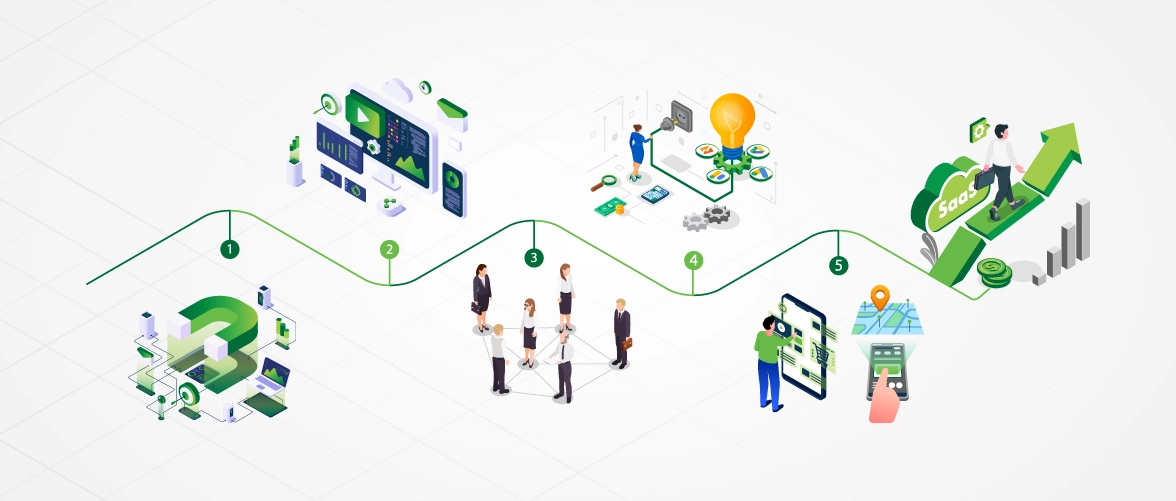 In today's tech-driven era, scaling a SaaS business has become simple with the help of statistics. However, it's not enough and for consistent growth, some innovative efforts are required. This article will share the top 5 SaaS growth strategies for quick scalability.
Surprising SaaS Growth Hacks!
Using big data, customer acquisition, or SEO in SaaS growth hacking is crucial. In order to move your leads down the sales funnel, you must understand hidden strategies like the following.
#1: More attention on customer acquisition
In order to promote SaaS growth or business scalability, you must have a solid customer acquisition plan in place. Attracting new leads and turning them into paying consumers is what this entails. When creating customer acquisition campaigns, having a comprehensive strategy helps produce high-quality leads, like the ABM technique.
#2: SEO and Content Marketing
When it comes to scaling your business, content marketing aids in converting visitors into leads and paying customers, and SEO helps increase traffic organically. In the initial days, white papers and ebooks, although having a lot of lead-generation potential, can be expensive and time-consuming. You can consider reusing your material to maximise the return on your content marketing investments.
#3: Business networking and marketing efforts
Well, if your sales and marketing operations are in order, a strong customer acquisition strategy will succeed. To attract, convert, and close business deals, you will need a team of experts for demand generation, sales enablement, lead nurturing and product marketing.
Moreover, one of the least expensive ways to promote your SaaS business and acquire customers is to attend business networking events and workshops. Make contact with regional and national corporate event coordinators for trade exhibits, breakfast meetings, and marketing activities.
#4: Utilising Google Tools
You may identify client churn by using data from Google tools like Analytics. Additionally, you can use other Google tools to optimise the SaaS business performances. Some standard google tools are:
Google Tag Manager: All tags, events, scripts and pixels used by Google Tag Manager are housed in a single container on a website or application.
Google Search Console: The performance and overall search traffic of your website are measured by Google Search Console's tools.
Google Analytics: To create consumer insight reports for your company, Google Analytics gathers information from your websites and apps.
#5: Paid User Tracking
The real challenge in SaaS organisations of all shapes and sizes is tracking the pathways of paid users and properly allocating marketing resources. Conventional attribution comes with specific cons, especially during the trial to paid users conversions.
Here, it's crucial to track paid user attribution because it aids in choosing how and where to distribute your marketing budget and resources. Additionally, monitoring trial sources can be deceptive because Source B may deliver you more paid users while Source A may provide you with more trials.
The Final Say
According to Gartner, SaaS accounts for the most significant portion of the cloud service business and more than 50% of the entire software market. Future predictions indicate that this share will only rise, so keeping all those strategies in mind will benefit you in future.