6 Industry Trends That Will Drive The SaaS Industry In 2023
06 Oct 2023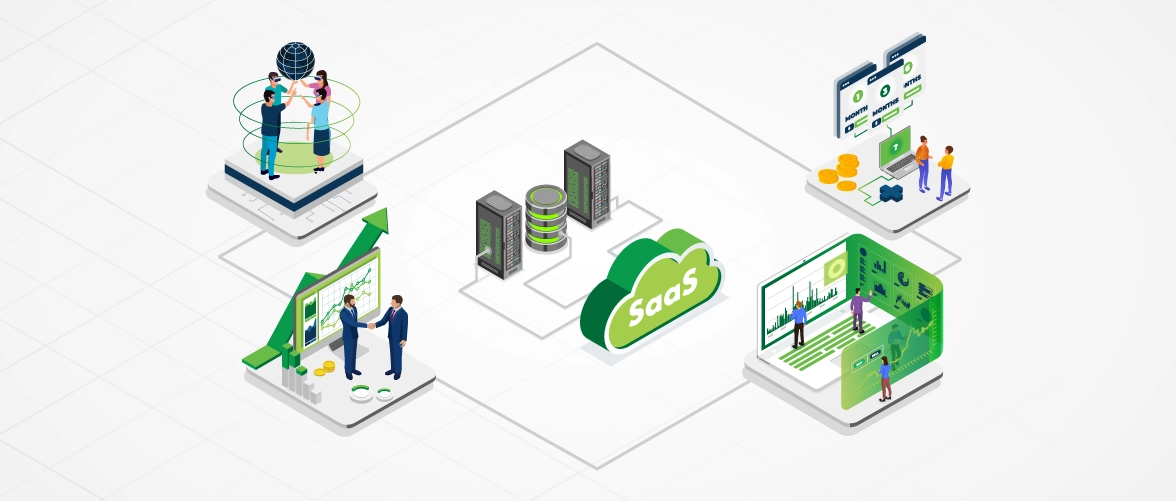 With the innovation of on-premise cloud infrastructure, Software-as-a-Service is witnessing revolutionary changes. A recent survey by Gartner has forecasted 85% growth of the SaaS market by 2025. In fact, in 2023, the industry has seen many trends; let's demystify them one by one.
Industry Trends You Must Be Aware of!
Are you aware of the name Vertical SaaS or Metaverse? If not, continue reading the article to explore SaaS Industry trends.
01: Vertical SaaS
The first and foremost trend everyone is talking about is SaaS for the vertical industrial sectors. It is a completely customised SaaS service trend of 2023 that targets customers within particular industries and supply chains. In fact, today, businesses can use SaaS solutions that are specially crafted for their specific requirements, for example, healthcare domains or the retail sector.
We can take the example of Micro SaaS apps, which are vertical SaaS apps made to address even more specialised needs. For instance, you could create a vertical SaaS app for the academic field and separate micro apps for kindergarten, middle school, and additional levels of education systems.
02: Metaverse
In 2023, SaaS will probably interact with an exceptional digital environment that is considerably complex and modified, such as the metaverse. Although the metaverse is still in its early stages, if its features are thoroughly investigated and optimised, its relationship to SaaS becomes more prominent.
If you are still unaware of the acronym, then you must know the metaverse offers a virtual world for more immersive social interaction than traditional social media platforms. Adaptable networks with low latency are necessary for the metaverse to produce immersive experiences. Modern SaaS solutions are built to accelerate operations and streamline networks and workflows.
03: Centralised Analytics
Businesses from all sectors are turning to data analytics as the accelerator of digital transformation. According to industry analysts, investment in analytics-focused SaaS models will increase through 2023 and beyond due to its endless opportunities. Moreover, SaaS models' centralisation will allow users to access data at any time and from any device.
04: Migration to PaaS
In 2023, many developers will place emphasis on customer retention as well as customer acquisition as the software-as-a-service sector is innovating day by day. Thus, it can be anticipated that SaaS will continue to converge with PaaS (platform as a service) in recent days, allowing companies to create unique apps.
05: Decoupling and Unbundling
Generally, SaaS is offered as a bundled service, which is distinguished by offering users more features as tiers grow. But in recent years, many SaaS companies have changed their packaging and pricing strategies that allow clients to have more choices about the services they want and value the most.
06: SaaS super apps
The term "Super app" refers to more than just an application that integrates a number of functions and services. This trend is anticipated to take off in 2023, particularly in the SaaS B2B market. Even super apps will continue to have a vast user base, thanks to the rising number of smartphones in use worldwide and the expanding use of the internet.
The Emergence Of SaaS Platforms
Due to the demands of the modern workplace and the hyper-specialisation of companies, SaaS has seen a considerable increase in popularity. Hopefully, we will witness more trends in the upcoming days.