Difference between a PDF and a digital certificate
06 Oct 2023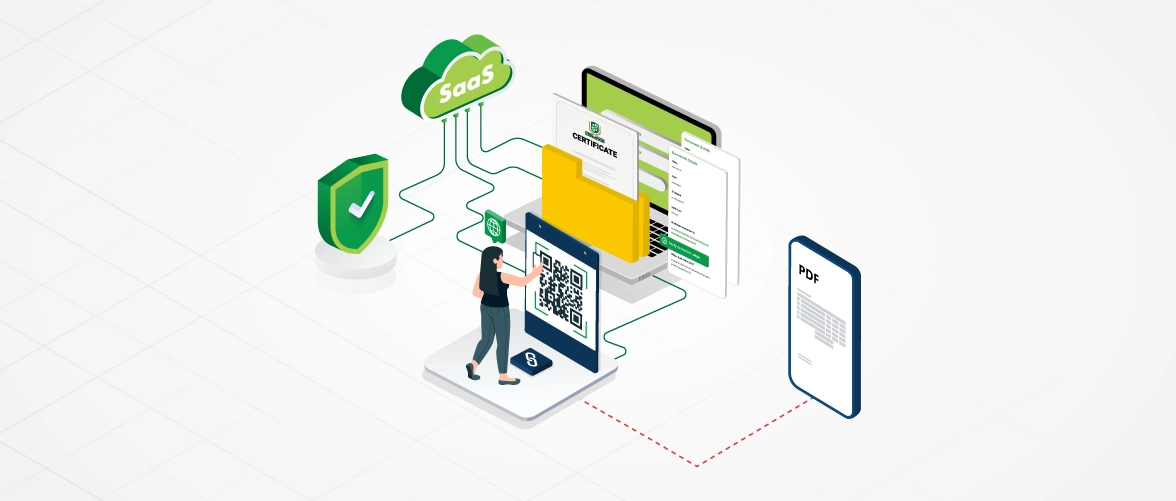 Are you confused about the differences between a PDF and a digital certificate? Do you need to know which one is best for what purpose? Are you unsure of how to use them? We understand. It can be confusing. That's why we are here to help explain the difference between a PDF and a digital certificate and how they are used in different situations. We'll also discuss the advantages of using a digital certificate over a PDF. Read on to learn more!
How Are Digital Certificates Different From A PDF?
VeriDoc Digital Certificates Are Verifiable & Secure.
As they become more and more popular, digital certificates are often confused with other digital documents, such as Portable Document Format (PDF) files. While both of these types of documents may look the same and can be used for various purposes, there are some important differences between PDFs and digital certificates that you should be aware of
PDFs are simple to save to your device, email, or even the cloud. When you share a PDF with a prospective recruiter or bank representative for a loan, individuals will usually ask for the original documents for verification. Furthermore, obtaining a replacement certificate is a time-consuming task if you have lost or misplaced your paper certificate.
Now consider a digital certificate collected online. They are always accessible on the platform where they were issued. When you exchange it with a prospective recruiter or a university, they can instantly verify the certificate by scanning the QR code on the document or clicking on the hyperlink. The document verification procedure is kept to basic essentials. You can obtain it at any time and be self-assured that it is safe.
VeriDoc Digital Certificates Are Easy To Share
Paper certificates are difficult to share; you must send them by post. After scanning the documents and converting them to PDFs. I agree that sharing them via email or uploading them is simple. The only problem you might encounter when posting a PDF is that certain sites have a PDF size limit.
You will not face the same problem with digital certificates. You can simply send the link to everyone who you want to have it authenticated. The QR code can be scanned and validated even if you share a low-resolution (size) image.
PDFs are ideal for general-purpose documents. When it comes to school or educational certificates, PDFs are insufficient.