How To Prevent Data Breaches In Healthcare Organisations With Blockchain?
03 Aug 2023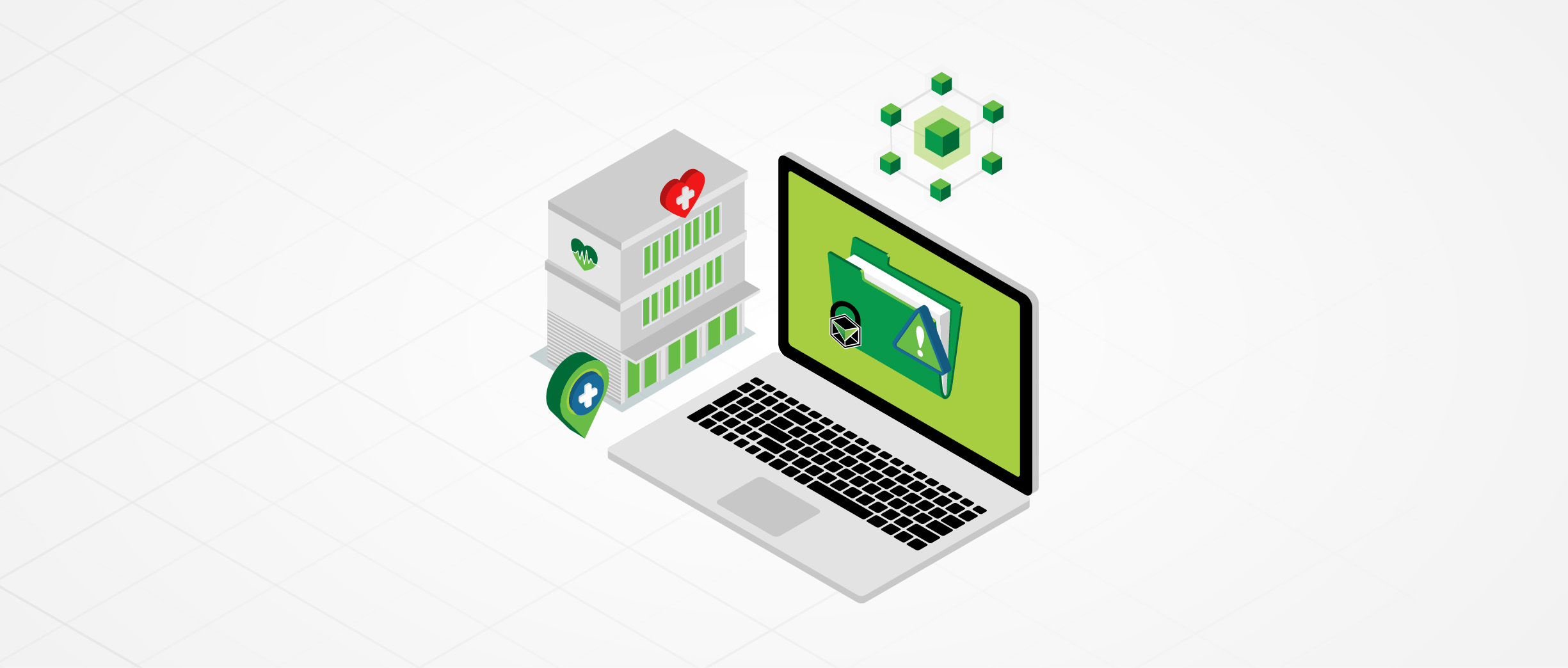 In the era of tech-advanced mechanisms, medical organisations are under the constant threat of encountering online hackers and cybercriminals. It's due to the high source pile of patient data they maintain on their server. In fact, in the past 2.5 years, 89% of healthcare organisations have suffered a data breach.
Sadly, the risk of data privacy violations in the medical industry has escalated even further during the COVID-19 outbreak. In 2020, the event of cyberattacks in the healthcare domain was more than double. Such a situation increases the concern of experts to prevent cybercrime in healthcare organisations.
In this article, we will highlight a few ways to prevent cyberattacks or data breaches in medical institutions.
5 Practical Ways To Prevent Data Breaches In Medical Firms
The practice of preventing cybercrime in healthcare organisations is a challenge! Yet, it's often an expensive practice to follow. However, in the long run, it can save your organisation from more real problems like damage to reputation. So, we've listed the following steps to secure your medical establishment.
1. Control access to medical data
With hundreds of staff and equipment in a healthcare organisation, it's important to recognise users, monitor their activities, and maintain well-structured log-in and log-off protocols. To ensure that only healthcare professionals who deal with medical records have access, you must have proper access permissions based on user position.
2. Regularly update your software
Hackers are constantly looking for new techniques to steal your data. Regular software updates eliminate system flaws and reduce the chance of cyberattacks on your organisation. However, a professional team can upgrade your healthcare solutions and guarantee that they are immune to current cybersecurity risks thanks to their considerable experience in healthcare software development.
3. Spend more on server security
Spend money on your IT and legal teams to ensure cutting-edge network safety precautions. Do not prioritise digitisation over security modelling; instead, ensure your IT personnel give them equal attention. In terms of a legal team, consider testing a proactive strategy to be ready for an attack.
4. Data encryption
You can reduce the impact of cyberattacks by using encryption technologies. The theft of encrypted data does not count as a breach since encrypted data is not considered public data. Because of this, encryption can help you avoid potential fines from the government while still experiencing an issue.
5. Expect the worst
The worst is going to occur - no matter what! It is important to notify of any breaches as soon as the hospital authority identifies them. Besides, any healthcare facility needs a stringent strategy ready to prevent cyberattacks. And determining the right approach to identify a breach and the following course of action plays an active part in saving cybercrime.
The Final Statement
Given the variety of elements that might affect data security, the best strategy to protect a healthcare facility from data breaches is to install a safe and reliable management software solution which is built on blockchain technology. Doing this your data will be in safe hands and cannot be tampered.