Tips On Choosing The Right SaaS Provider For Your Organisation
30 Oct 2023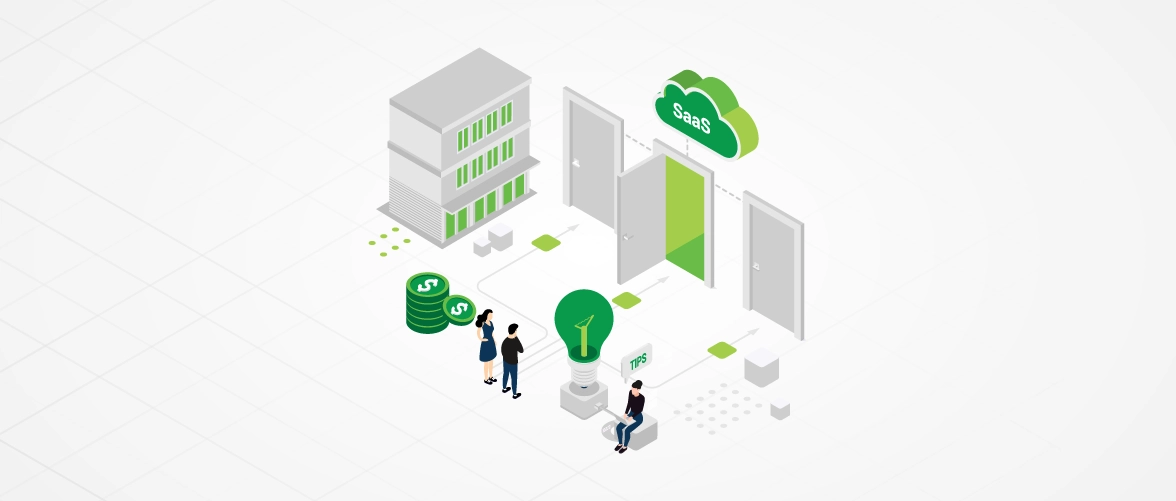 SaaS has become a popular delivery model for a variety of business applications over the years. In this digital age, more businesses recognise the value of this service, particularly in terms of how it can significantly shape the operation of a business.
If you want to incorporate this service into your business, here are a few things to think about when choosing the right SaaS partner for your needs.
Is their software able to deal with your business concerns?
Several SaaS applications are now available on the market, each with unique features tailored to specific industries. Make certain that the SaaS platform you select can address your business problems and is in line with your goals. It should be able to integrate with your existing applications without causing any internal disruptions. Before agreeing to a contract, make sure to ask the vendor to demonstrate how their software can help your company. No matter how dynamic and functional their software is, if it does not meet your business requirements and expectations, it is not the right one for your company.
Is the SaaS software device-independent?
A SaaS application's functionality and accessibility on multiple devices is one of its promises. Check that the software you select is cross-device compatible and accessible remotely. Your employees should be able to access it from any location. This feature is especially important if they work from home or remotely. You don't want to waste valuable resources because the software is incompatible with your working environment. It is also critical that it works well with any operating system.
Is the SaaS price within your financial reach?
One appealing aspect of SaaS is its low cost. It is less expensive than some traditional software, making it a more cost-effective option for a variety of businesses. SaaS also has a more straightforward pricing model. SaaS companies typically charge their customers based on usage or by subscription. Check that the SaaS costs are within your budget. Check the terms of your agreement with your legal team to ensure that there are no hidden fees. You should also be aware of the various scenarios that can lead to a price increase.
Are training and support provided by the provider?
The level of support and training provided by a vendor is an important factor to confirm before signing up with them. Check the type of assistance available and how thorough it is. You don't want your team to be unable to use the new software due to a lack of training and support. Remember that the effectiveness of the software is dependent not only on the application itself but also on how well your company can use it. Furthermore, you must ensure that the provider will always be available to help you resolve software-related issues. It would be preferable if their business hours coincided with yours.
Is there a backup plan in place if your contract with them expires?
When working with third-party vendors, it is critical that you maintain a strategic mindset as a business owner. When selecting a SaaS provider, make certain that your data will not be compromised if you decide to part ways with them. You don't want your business to be harmed simply because the provider failed to meet expectations. Don't be afraid to ask the vendor what will happen to your data if their service fails to meet your expectations. To avoid contractual issues later on, ensure that everything is in writing.
How safe and trustworthy is the SaaS provider?
When you employ SaaS software, you are choosing to give your data to a third-party vendor. Make sure to investigate their security features. Inquire about how frequently they check for vulnerabilities and what kinds of security measures they have in place. Can they give all of their employees' access to your company's data? Do they have any ethical or privacy policies in place? How effective are their cybersecurity measures? Since the software will be accessed via the internet, it is critical that your data is well protected against security threats and malfunctions.
Summing Up!
Remember that your company's data is at stake, so select a reputable provider with a solid track record in the industry. Once you've narrowed down your options, spend time questioning them thoroughly. Make sure to request client references, preferably from the same industry.
Visit their websites to ensure that their objectives align with your strategic mission. You can also look for reviews of these SaaS companies on independent websites. Keep in mind that they will be your business partner, so having a higher level of examination is essential.