Top Reasons Why Saas Is The Future
06 Oct 2023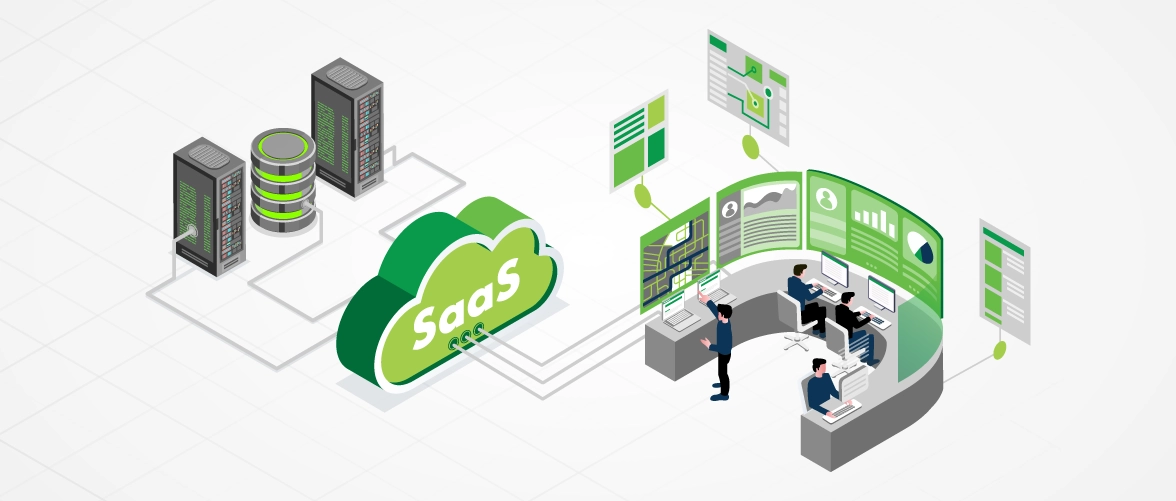 SaaS is extremely popular among business models because of its simplicity, security, accessibility, and huge connectivity. This software distribution model is very reliable and provides cost-effective solutions to businesses. Today SaaS is available for a bunch of business applications, namely financial management, customer relationship management, enterprise resource planning, data & analytics, editing, streaming, etc.
Why Will SaaS Continue To Grow In The Future?
Cost-effective solution
There is absolutely no requirement for capital to use the SaaS software model, the prices are usually broken into smaller payments. Companies do not require to build a server or buy software licenses which are typically more expensive than SaaS subscription fees. In fact, a SaaS environment or server is shared among multiple users and hence the maintenance costs are split amongst them.
Flexible payment model
Instead of paying a hefty principal amount for traditional software, SaaS users have the option to opt for its affordable pricing structure. These structures are scalable as well as flexible with the option of taking a long-term plan and a regular billing cycle, where the users only pay for the resources they use over a set period of time.
Sustainable revenue and its projection
With the help of a SaaS application, users can easily track their monthly revenue to get an estimated projection. It provides predictable revues to users over a period of time.
Customer retention
Earlier businesses had to change their processes to cater to newer audiences while compromising their existing structures. While SaaS applications can relieve businesses of this burden by constantly providing support and quality service to their existing customers. SaaS provides regular payment reminders and updates and solves a lot of issues that can actually increase the profit margins of businesses.
Enhanced collaborations
SaaS improves the workflow across various departments. It makes inter-departmental communication easier by offering the ease of sharing across teams and makes it simple for them to read/understand/comprehend each and every system.
Ease of accessibility
With the help of SaaS, companies have the advantage of accessing the application from any digital device from any location; all they would need is strong internet connectivity. This solves a lot of problems for businesses that operate on mobile platforms. Apart from this, SaaS applications are extremely simple and easy to use.
Regular updates
Companies do not have to spend time and money in order to adapt to newer trends anymore. With SaaS, all system and software updates are handled by the master server. Additionally, new features are regularly introduced to the code, which can massively benefit the users.
Security of System and Data
SaaS models offer enterprise-level security to their users, which involves a more integrated solution rather than a centralized one. SaaS clouds have strong recovery protocols set up that act even before disaster strikes. The model makes sure that all-important business data for example - user information, billing details, card details, etc., are protected and backed up despite any breach or failure in the system.
Conclusion
As per a recent report submitted by McKinsey 7 company, SaaS products are expected to grow more in the service market, analysts are predicting that the market for SaaS applications will account for nearly $200 by 2024. There is no doubt that software as a service has come to the attention of a lot of vendors and users. It surely has a bright future ahead.