What is SaaS? How Does It Work?
06 Oct 2023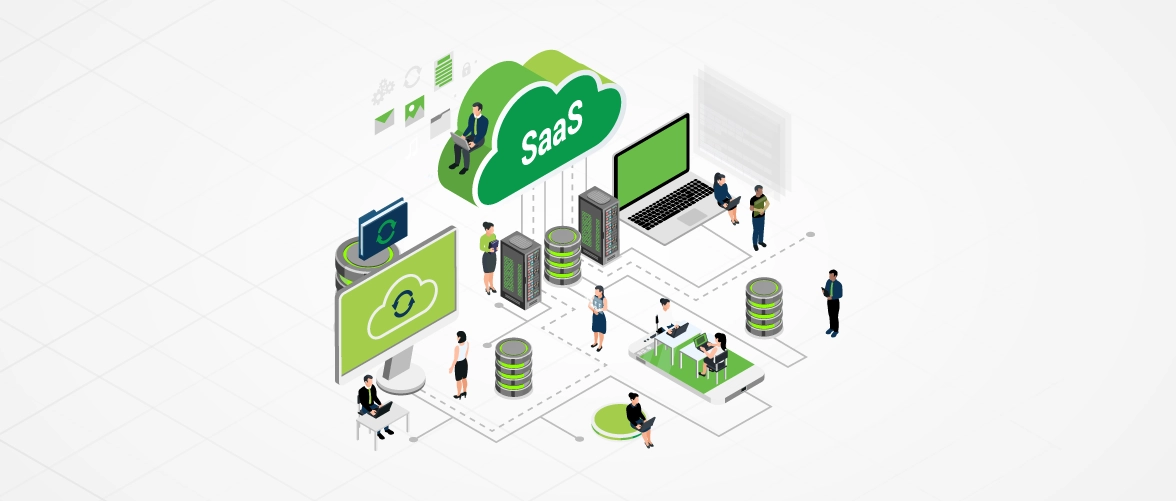 SaaS, which stands for Software as a Service, is an increasingly popular business model that has been growing in popularity since the early 2000s. It's a model of software delivery where users access cloud-based applications over the internet on a subscription basis rather than purchasing and installing the software themselves.
How Does SaaS Work?
SaaS works by delivering software over the internet instead of through the traditional software installation process. Users can access and use the software from any internet-connected device. This flexibility makes it easy for businesses to get started with SaaS without having to make a large upfront investment in hardware or software.
To get started with SaaS, users simply create an account and log in to start using the software. There is no need to install anything on their computers or devices. As long as they have an internet connection, they can access their account and use the software.
Paying for SaaS is usually done on a subscription basis, meaning you pay a monthly or annual fee to use the service. This structure allows businesses to easily budget for their SaaS costs and avoid any surprises down the road.
When you opt for a SaaS service model, you do not have to pay for an expensive service license; it is like renting an OTT platform where all you need to do is pay a recurring fee. The price of the services depends on a lot of factors like the number of users, the time of usage, etc. Additionally, SaaS users also have access to certain features and tools for free.
The way SaaS work is that it obliterates the need for investing in traditional software. Although SaaS customers purchase fast network hardware because internet connection speeds crucially affect its performance.
SaaS is opted for by a lot of enterprises across various sectors who either have their own data centre or choose a public cloud service provider like Azure, IBM cloud, etc. SaaS apps follow a multitenant architecture which means that all applications share a common infrastructure and code that is maintained centrally. This allows the vendors not to have to spend time on outdated codes, and all bugs, fixes, and upgrades, along with maintenance, are done by the SaaS provider.
Because of the nature of SaaS, users can customise their applications based on their business processes.; at low adoption costs. These customisations do not affect the common code and are preserved through upgrades which is unique to each user. Anyone who is familiar with a Web interface can customise a SaaS model with point-and-click ease.
ISV provides SaaS services to a lot of businesses for the most basic and the most advanced needs. A few SaaS products are - The file storage application for Dropbox, the human resource software for Paychex, the streaming platform for Netflix, the messaging platform for Atos, Google docs/slides/sheets, Microsoft 365, Salesforce's CRM software, HubSpot, etc.; it is often sold to B2B and B2C consumers.
Apart from SaaS, there are other as-a-Service models available. One of them is Insfrastructure-as-a-Service (IaaS), where the provider will give you an infrastructure that includes servers, networks, virtualisation, and cloud storage. The other one is Platform-as-a-Service or PaaS, where the hardware and application software is provided to the user from outside.