What is the difference between digital certificates and academic certificates?
06 Oct 2023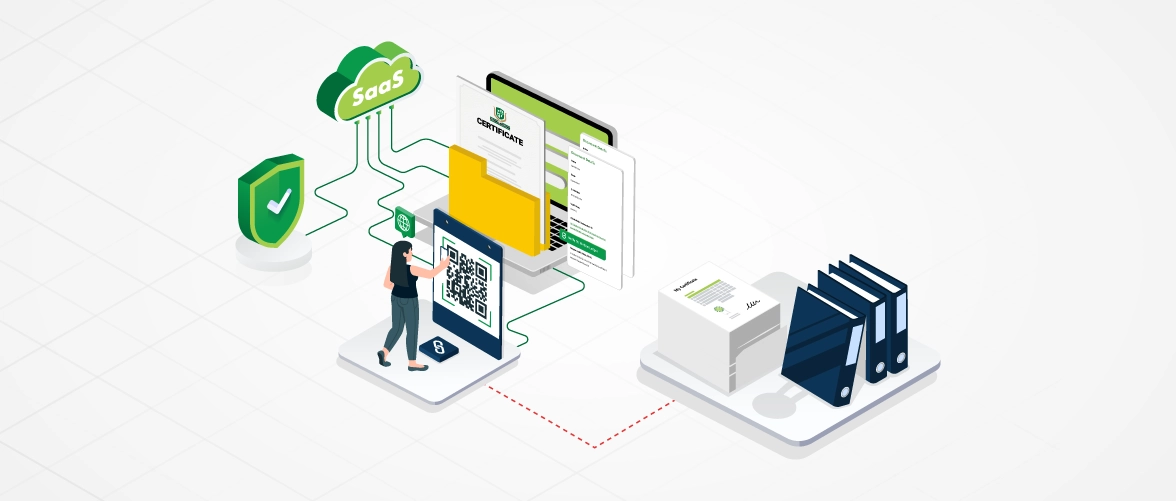 For many students and professionals, VeriDoc digital certificates are a great way to demonstrate their knowledge and skills. But what is the difference between a digital certificate and an academic certificate? This article will explore the differences between these two types of certificates, as well as the benefits each type provides. We'll also look at how digital certificates can help you stand out from the competition, as well as how to make sure your certification is legitimate and recognised by employers.
What Is A Digital Certificate?
A VeriDoc digital certificate is an online certificate that demonstrates your achievements. It could be of anything, winning first place in a competition, grabbing a merit scholarship, official certificates or any recognition. VeriDoc digital certificates offer a secure, verifiable blockchain-based record of your qualification or achievement, which can be easily shared with employers and peers.
What Is An Academic Certificate?
An academic certificate is an official document that proves that you have completed a course of study at a school or college. Academic certificates are typically issued by the Registrar's Office and list the student's name, the name of the institution, and the dates of attendance.
The Difference Between Digital And Academic Certificates
VeriDoc digital certificates and academic certificates serve different purposes.
VeriDoc digital certificates on VeriDoc Sign can be made, stored and shared safely in just a few clicks. These certificates can be of any category. For example, Awards of recognition or Best Performer Of The Quarter.
Academic certificates are issued by educational institutions and contain information about the courses taken and grades earned by the student. Academic certificates hold the details of your Merit, Scores, rankings, etc.
VeriDoc Certificates is a certificate management system where you can make your own certificates, store them on VeriDoc Certificates, and even share them with your friends. VeriDoc digital certificates are more secure than academic certificates and cannot be easily tampered with.
Conclusion
In conclusion, VeriDoc digital certificates and academic certificates differ in their purpose, format and verification process. VeriDoc digital certificates are more convenient to obtain as they can be accessed online and are used for a variety of purposes, such as verifying or proving that you have certain skills.
Academic certificates, on the other hand, require studying and assessment by an accredited institution to prove that you have achieved a particular qualification or competency level. Both types of certification provide value, but it is important to understand the differences between them before making a decision about which type is right for you.