Do we require any prior technical or software knowledge to use VeriDoc Certificates?
06 Oct 2023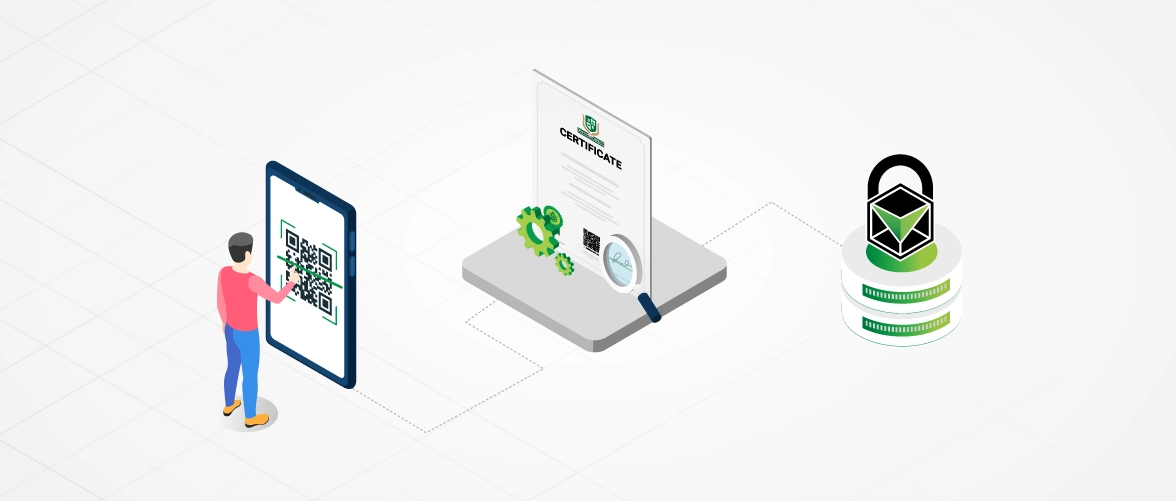 You don't need any specialised hardware or software to create, send, and verify certificates with VeriDoc Certificates. VeriDoc Certificates is a web application that runs in the cloud and is accessible from any device with an internet connection. Simply scan the QR code on a document with your smartphone or other chosen device to verify documents.
Before purchasing any software, it is important to take into account its technological aspects. Before making a decision, you should consider a number of questions. What if we require tech-savvy individuals to use it? Who will aid in the software's implementation? Higher productivity inside any organisation is guaranteed by digital certificate solutions that provide a simple implementation process and continuous client support.
Therefore, always conduct a thorough study before investing in one and choose the one that is best suited for your daily routine and that of your organisation.
Let's face it, no one wants more hassle when they are already paying for a subscription to a digital certificate solution. If you still need to install the confusing software of this solution and designate a team to run it, that's a lot of extra work.
Using the VeriDoc Certificates advanced technology, you may handle your business transactions more expertly from beginning to end. Everything is built in, so you don't need any special software or technical expertise. Create an account right away to start generating and verifying certificates.