How long are my certificates stored on VeriDoc Certificates?
25 Oct 2023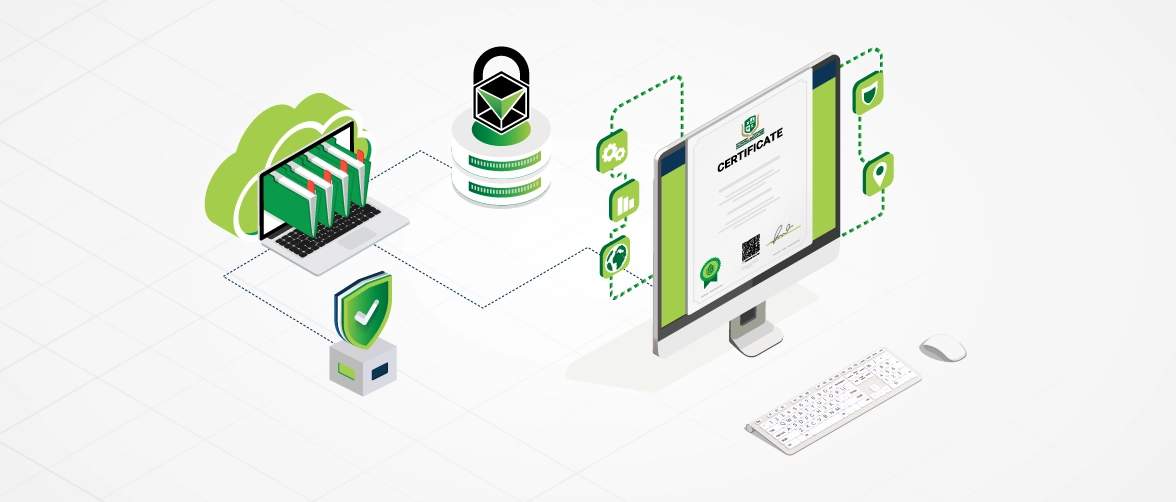 Blockchain records are stored permanently on the blockchain. By default, all documents are stored on Amazon S3 for the lifetime of the document and can be verified anytime.
Your busiest work period can become less hectic with the proper planning, groundwork, and digital tools. Digital certificates can act as one of those life-saving tools now. Adopting VeriDoc Certificates in your everyday work can smoothen your workflow, increase productivity, and make your everyday job easier. Not just that, it also ensures document transparency and security for years to come. Today, digital certificates are a popular option in every industry. Digital certificates help you save time and money when considering an outdated process. It is high time you get smarter and focus on what is essential and leave out certificate management to VeriDoc Certificates.
Going digital makes our lives easier and more productive. Traditional methods of preserving certificates are no longer viable. Instead, switching to digital certificates can save time and money along with increasing the visibility of yourself or your organization. Digital certificates are swiftly becoming the trend of the year due to their excellent features and reliability. Many global organizations are preferring advanced blockchain security for preserving various certificates for better accessibility and brand recognition.